BENEFITS FOR Shippers & Warehouses

No manual scheduling
No more calls, emails, spreadsheets, errors, and suboptimal shipping and receiving schedules. Save time and focus your schedulers and material planners on minimizing risk to manufacturing operations and customer service.

Optimize shipping & receiving
Eliminate errors, delays at the dock, and unknown POs/ROs by gathering the required information for each load before the truck arrives at the facility, cutting un/loading time and increasing shipping & receiving staff productivity volume by 20%.

Reduce detention charges
Automate detention audits and challenge each charge on a case-by-case basis with accurate actual vs schedule and gate-to-gate data.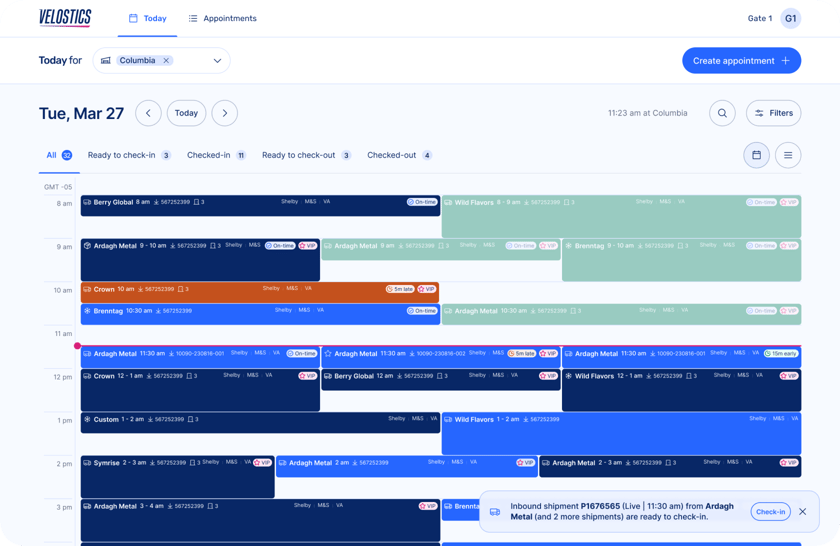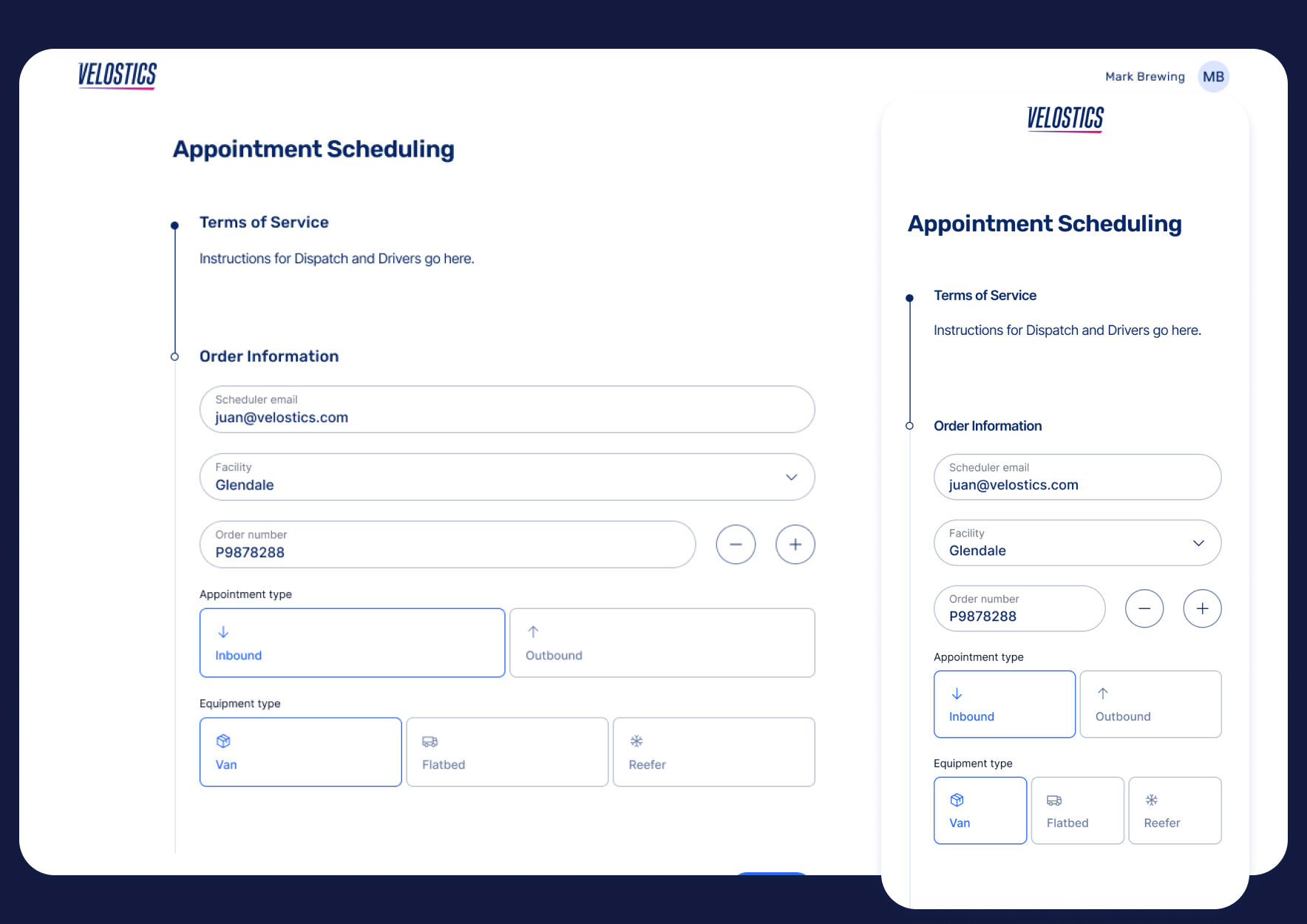 Reduce gate-to-gate time and driver wait
Balance loads, reduce wait times and delays checking in, loading, and unloading by 40% with a sophisticated capacity and appointment management, elimination of errors and missing information, and easy SMS check-in and dock assignment.

No missed customer orders
Get all the information you need from your customers or carriers to expedite shipping and receiving operations and make sure every order is on time, per customer requirements, and with no errors or delays.

ERP and TMS integration
Velostics provides quick integration capabilities with leading ERP and TMS systems via sFTP or API. Pull in orders and internally managed loads to optimize capacity and appointment schedules.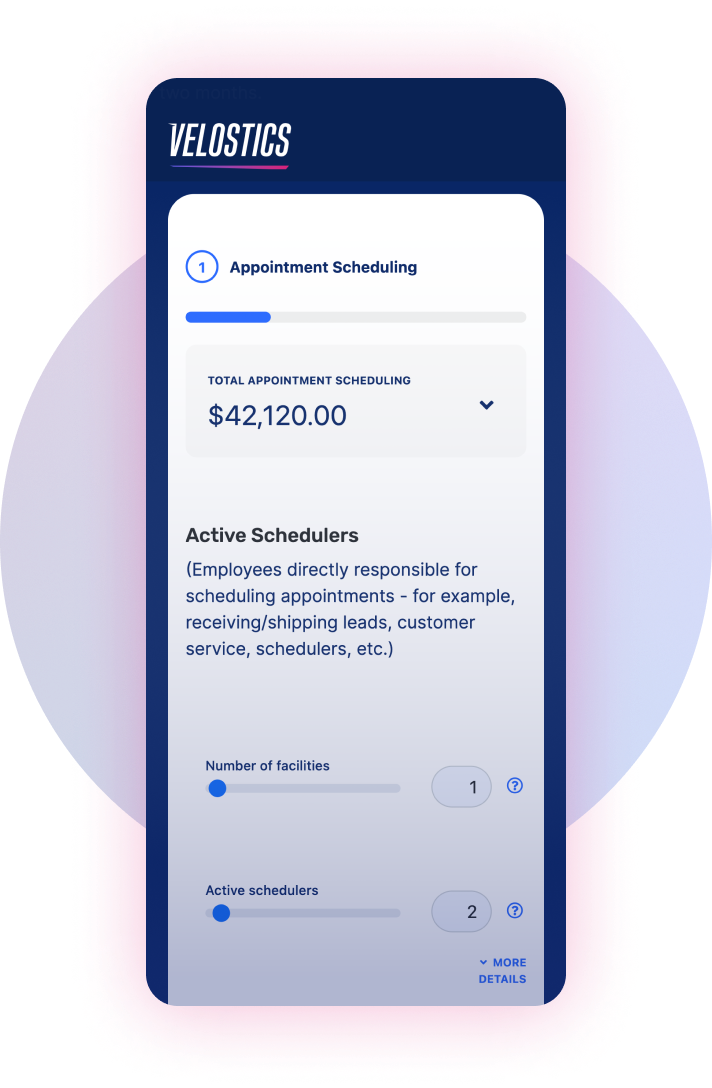 ROI Calculator
How much would you be able to save with Velostics by optimizing scheduling, shipping and receiving, and detention?

Ready to talk?
Set scheduling parameters for one or many facilities. Let the carriers reserve available slots online.