Benefits for refined fuels
Loading slots
Unscheduled loads result in congestion and low throughput. Offer loading day parts to flatten the curve to move more product.
No driver errors
Automatically pre-stage each dispatch order at the terminal to avoid delays and errors. Loads are associated with loading number and driver.
Faster throughput
Elimination of driver entry reduces time at the rack and increases throughput by 8%. No need to add more tracks.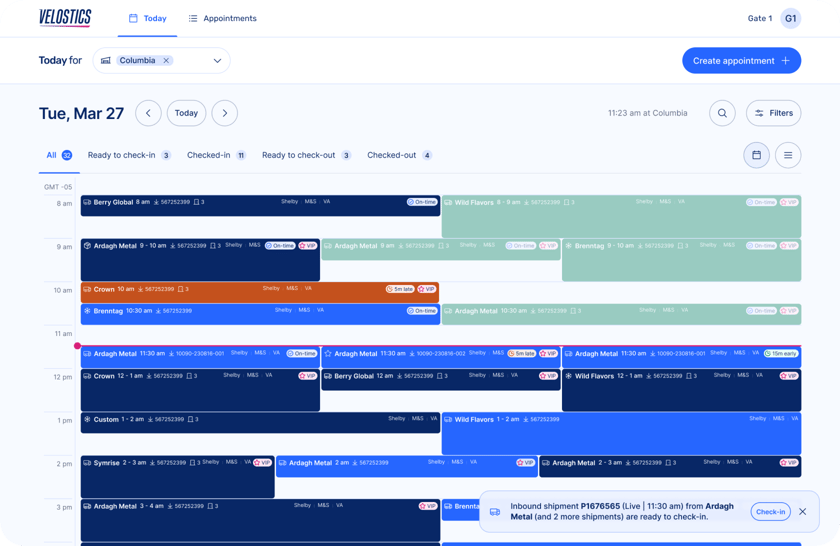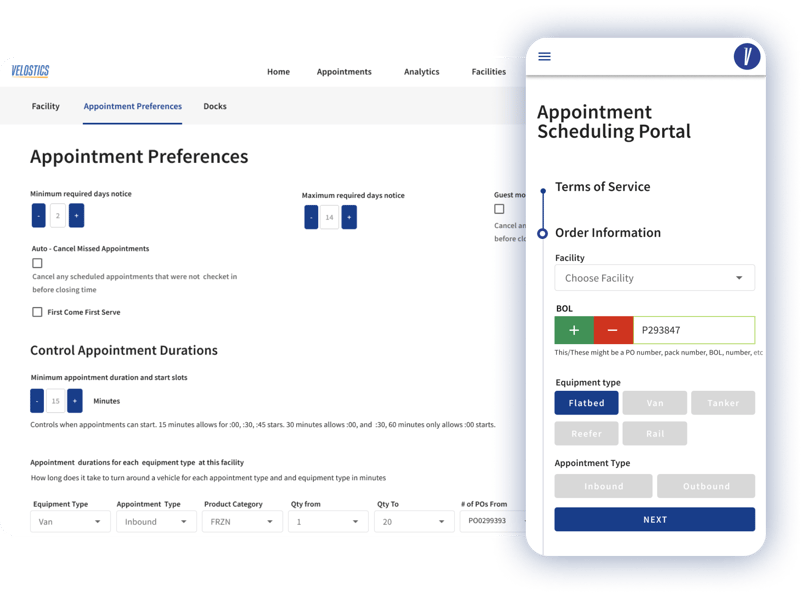 Eliminate dry runs
No more time and opportunity wasted due to allocation or product availability issues. Reserve the product and the pick-up time for guaranteed availability at the terminal.
Faster reconciliation
Get load actuals in real-time at completion. No need for driver apps or pictures of the bill of lading.
TMS/TAS integration
Velostics provides quick integration capabilities with leading systems like TMW, Toptech, and DTN via sFTP or API.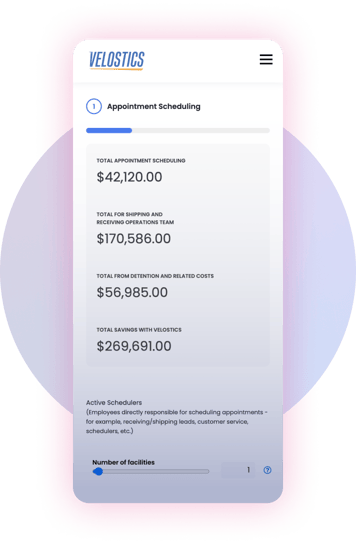 ROI Calculator
How much would you be able to save with Velostics by optimizing scheduling, shipping and receiving, and detention?

Ready to talk?
Set scheduling parameters for one or many facilities. Let the carriers reserve available slots online.