Remove the "Where" From Warehouse
Manual Slot Scheduling
Paper-Based Check-In
Lack of Transparency
Lack of Accountability
Time-Consuming PO/ BoL Reconciliation
Velostics Gives You Superpowers
Velostics Slot
Enables efficient and transparent appointment scheduling by both the vendor and the facility operator. Integrates with all Warehouse Management Systems to accurately manage capacity.
Velostics Pass
Enables contactless & paperless check-in via text message. No need for driver to see clerk or exchange paperwork. Automates PO/ eBOL reconciliation to cut gate-to-gate-time.
Velostics Insights
Provides facility with real-time dashboard of operations (door usage, PO/BOL reconciliation, etc.) and creates scorecards to help operator evaluate & compare on-time performance of vendors and dwell time of multiple facilities.
Dock Scheduling & Check In

Easy Integrations

Carrier Scorecards

Ops Insights

Audit Trail

Load Visibility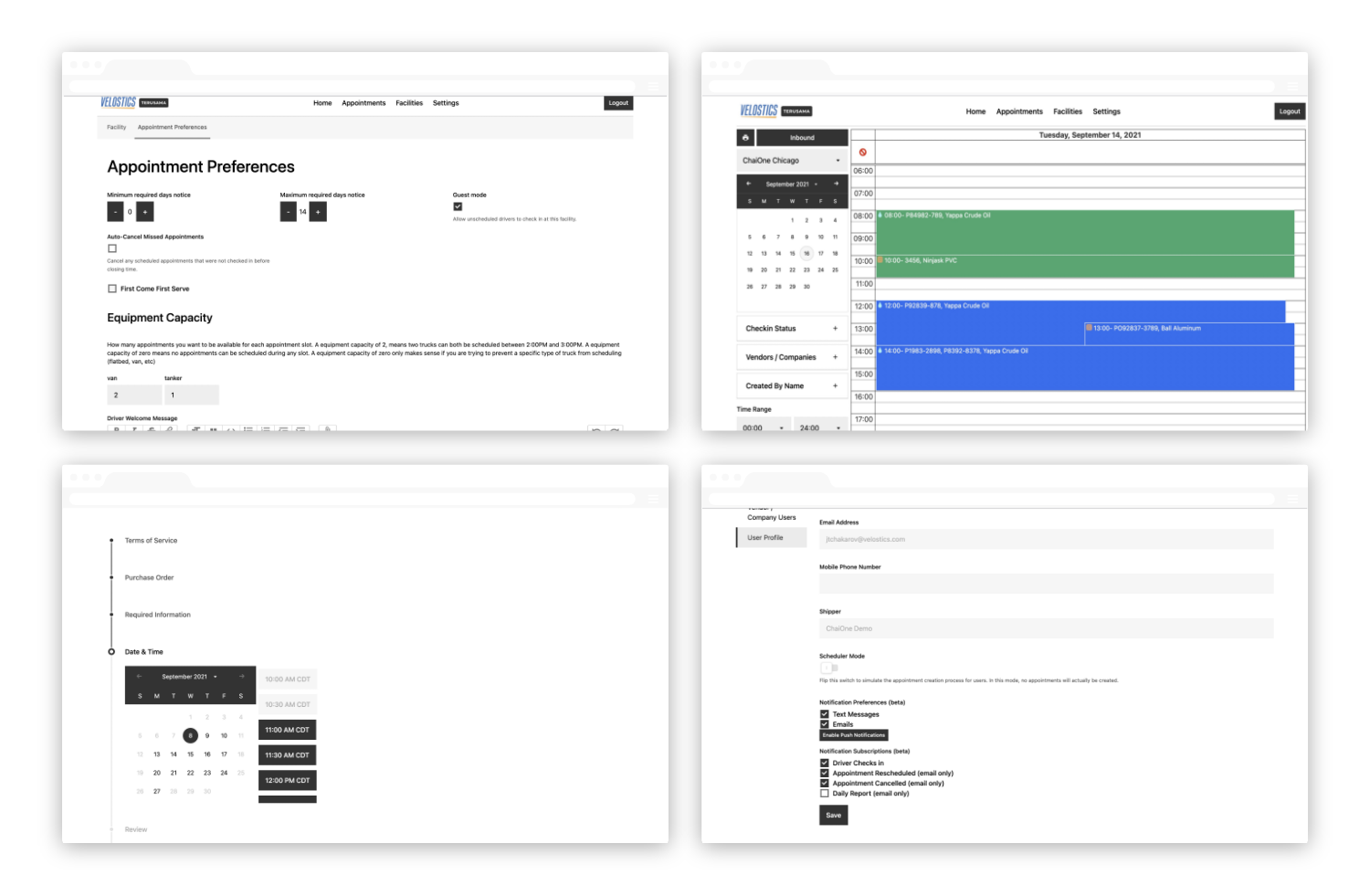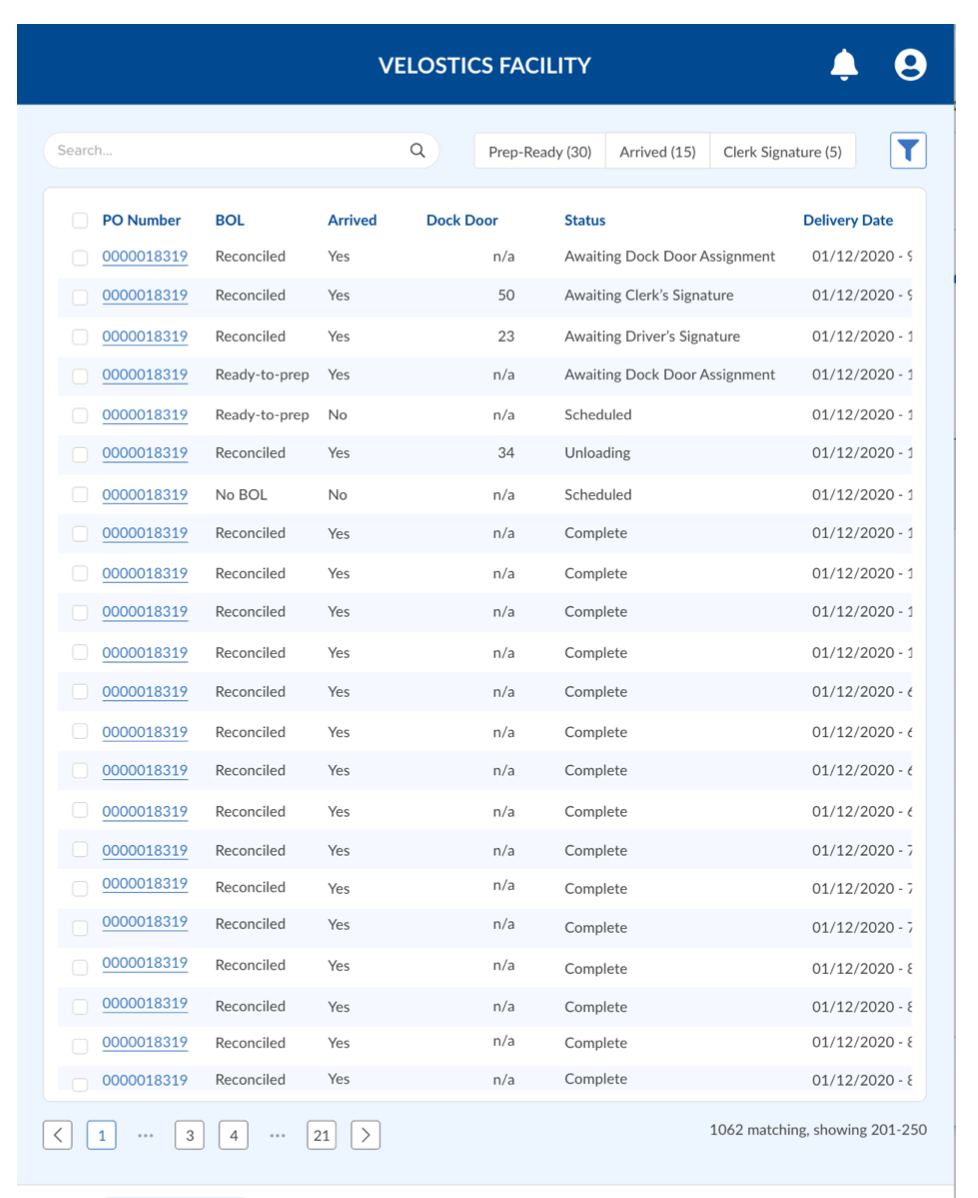 Velostics Insights
Create Performance Scorecards
Dock usage
On-time performance
Dwell time
20%
Increased in capacity
Visibility and optimization save time and free up resources.
85%
Less Time Spent Scheduling
We deal with dispatch so you can focus on what matters.
50%
Fewer Missed Appointments
‍‍Loading / unloading avails are optimized to speed up handling time.