Turn Around the Terminal Experience
Slow Throughput
Poor Customer Experience
Costly Errors
Painful Cancel/Rebills
Air Pollution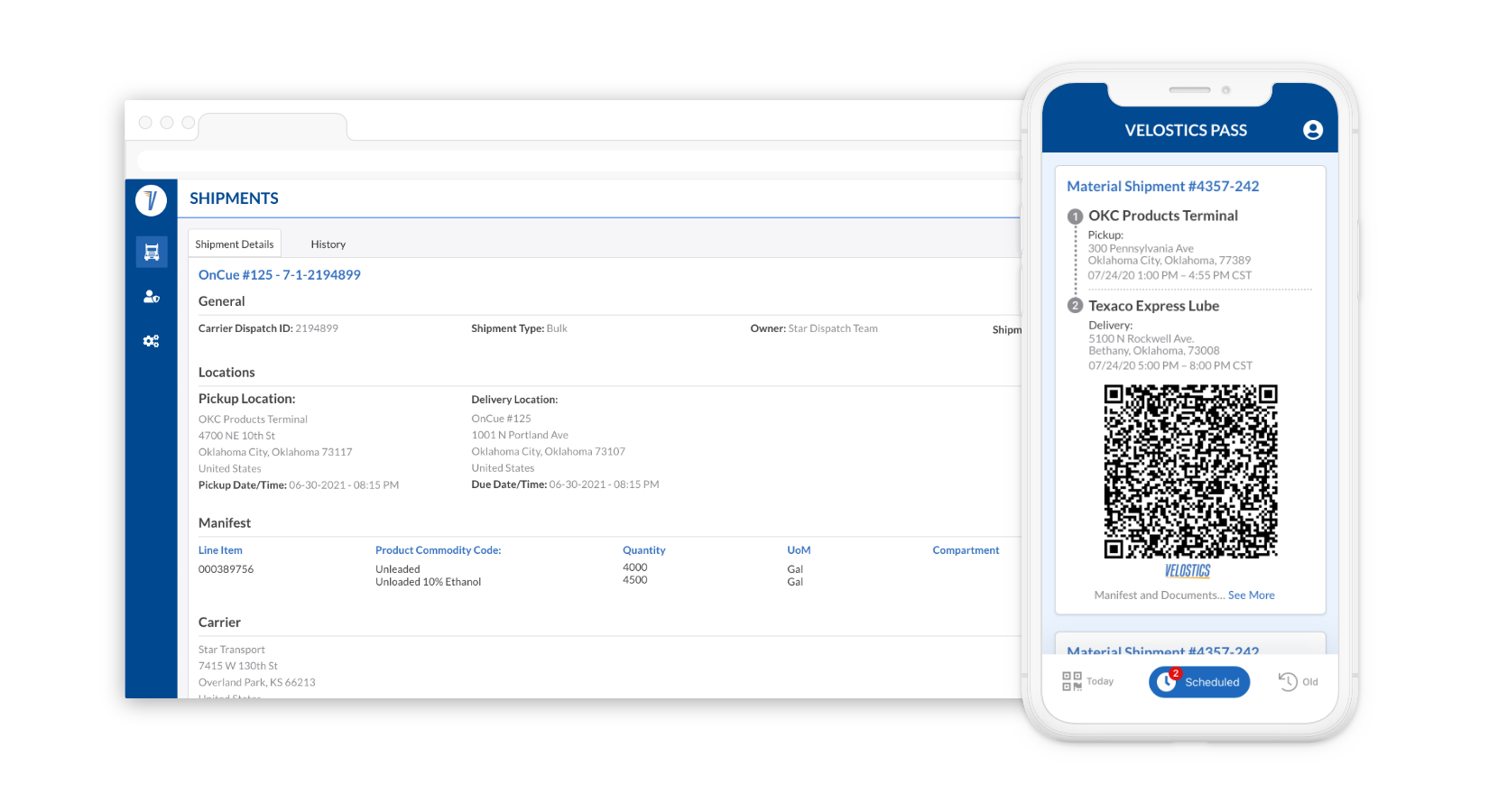 Velostics Gives You Superpowers
Velostics AI
Enables order-based loading by using AI to facilitate communication between Dispatch & Terminal Systems. Eliminates manual entry, delays, and errors.
Velostics Pass
Enables contactless check-in via text message or QR scan-based check-in. No need for driver to make any manual inputs.
Velostics Insights
Enables carriers to proactively resolve issues with dispatched loads (e.g., allocation, driver authorization, trailer certification) before they cause delays on site.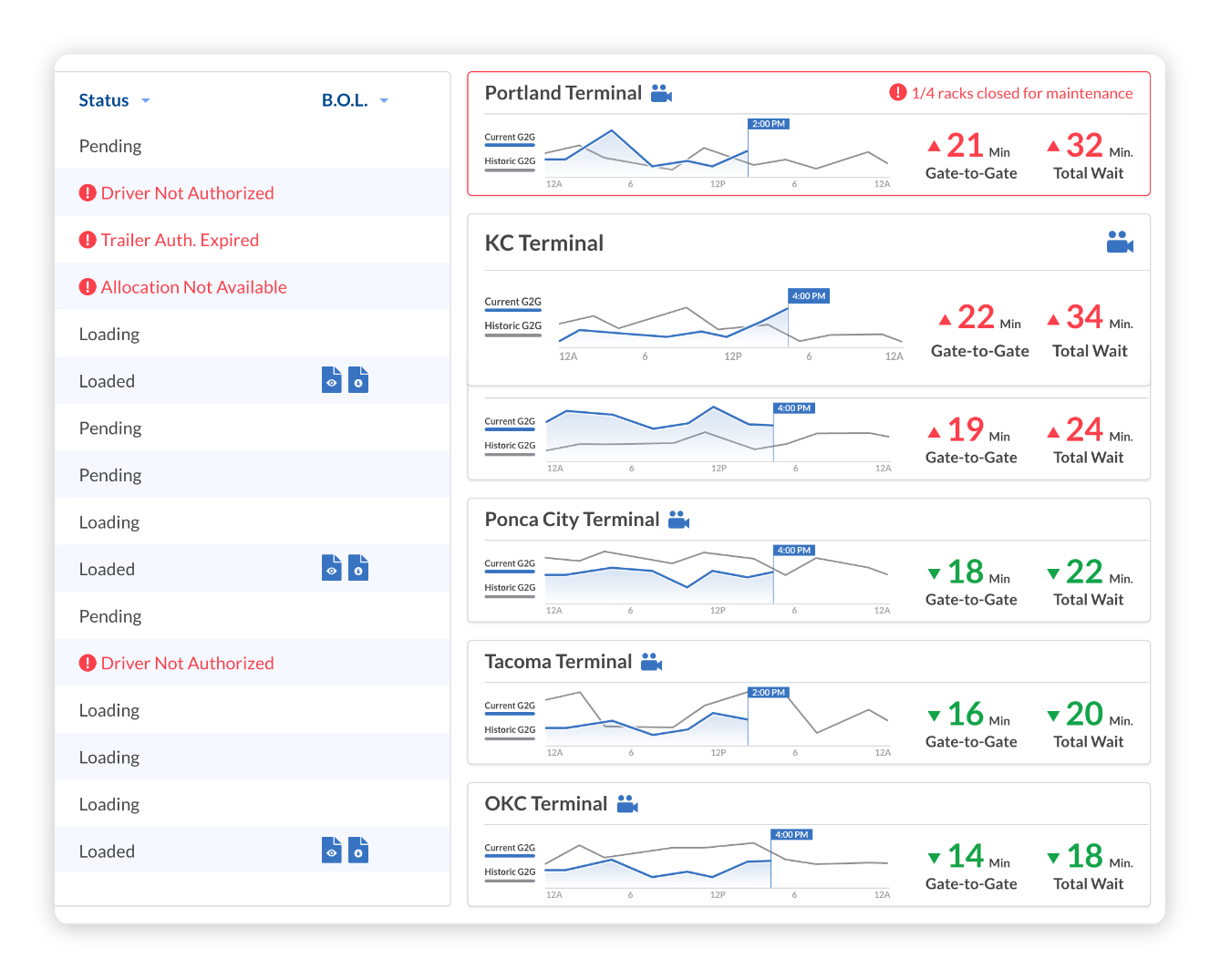 Velostics Insights
Proactively Alert Your Customers
Allocation exceptions
Invalid driver authorizations
Expired trailer EPA certifications
Outage alerts
13%
Increase in Throughput and Revenue
36%
Reduction in Manual Tasks for Loading
92%
Reduction in Data Errors, Invoice Issues and Re-bills