Manufacturing

Manual, error-prone dock appointment scheduling, wait times and delays checking in loading and unloading trucks and detention charges negatively impact operating costs, capacity utilization, and production schedule risk for manufacturers.
Velostics high performance logistics enables plant managers, operations, shipping/receiving and transportation leaders to make their in/outbound logistics faster. This drives down errors, operating costs and production risk.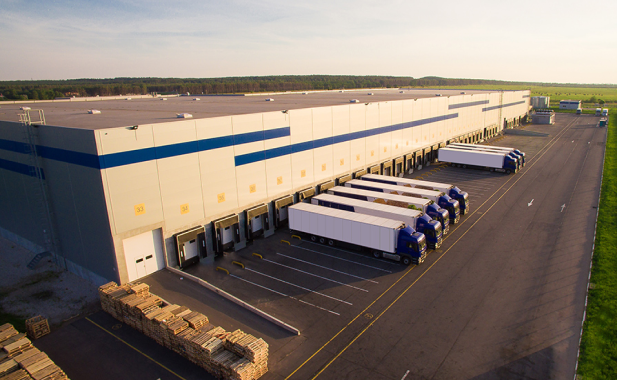 BENEFITS FOR MANUFACTURERS
No manual scheduling
No more calls, emails, spreadsheets, errors, and suboptimal shipping and receiving schedules. Save time and focus your schedulers and material planners on minimizing risk to manufacturing operations and customer service.
Optimize Shipping & Receiving
Eliminate errors, delays at the dock and unknown POs/ROs by gathering required information for each load before the truck arrives at the facility, cutting un/loading time and increasing shipping & receiving staff productivity volume by 20%.
Reduce detention
charges
Automate detention audits and challenge each charge on a case-by-case basis with accurate actual vs schedule and gate-to-gate data.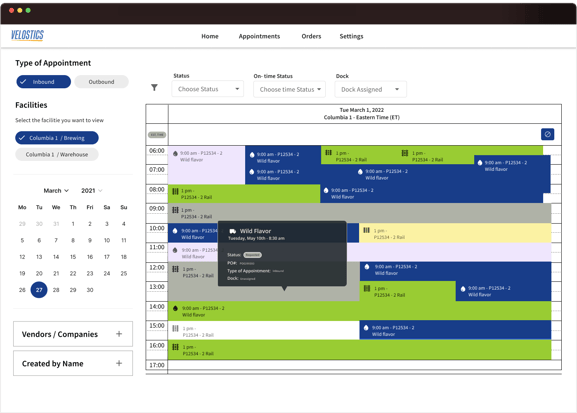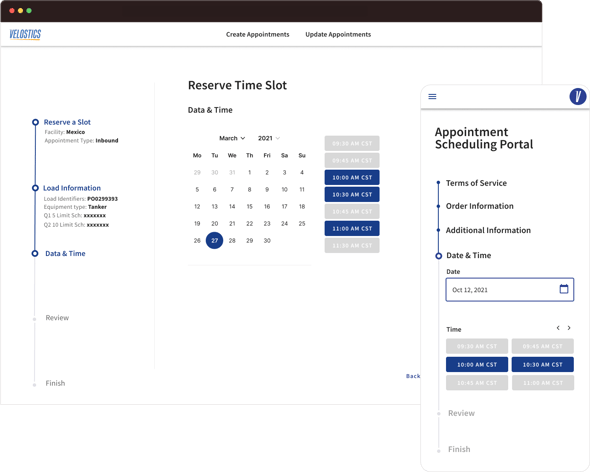 Reduce gate-to-gate time and driver wait
Balance loads, reduce wait times and delays checking in, loading and unloading by 40% with a sophisticated capacity and appointment management, elimination of errors and missing information, and easy SMS check in and dock assignment.
Reduce risk to production schedules
Give your material planners and supply chain professionals real-time visibility into status and arrival of important POs and shipments so they can better manage inventory levels and production schedule risk.
ERP and TMS integration
Velostics provides quick integration capabilities with leading ERP and TMS systems via sFTP or API. Pull in orders and internally managed loads to optimize capacity and appointments schedules.
ROI CALCULATOR
How much would you be able to save with Velostics by optimizing scheduling, shipping and receiving and detention?